-Written by Elaine Godfrey (@elainejgodfrey)
---
Today in 5 Lines
Michael Cohen, President Trump's longtime personal lawyer, signaled that he's willing to cooperate with the special counsel, telling ABC's George Stephanopoulos that he plans to "put family and country first."

Trump said he's interviewed four candidates to replace retiring Supreme Court Justice Anthony Kennedy and plans to meet with at least two more.

Manhattan District Attorney Cyrus Vance Jr. announced that the disgraced movie producer Harvey Weinstein has been charged with allegedly sexually assaulting a third woman in 2006.

The FBI arrested a man for allegedly plotting a terror attack on a Fourth of July parade in Cleveland.

The White House announced that Secretary of State Mike Pompeo will leave for North Korea on July 5 to continue talks about denuclearization.
---
Today on The Atlantic
---
Snapshot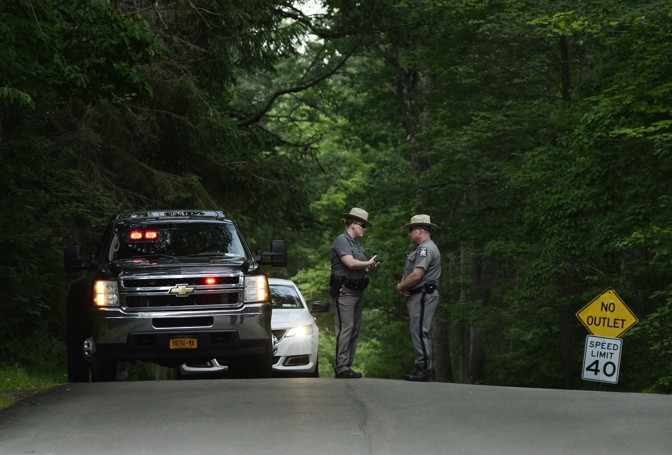 ---
What We're Reading
Life in Denmark's 'Ghettos': The Danish government is introducing new laws to regulate the country's low-income immigrant neighborhoods. One proposal: require children to attend courses in "Danish values," including the traditions of Christmas and Easter, and Danish language. (Ellen Barry and Martin Selsoe Sorensen, The New York Times)
An 'Unfortunate Consequence': Kentucky Governor Matt Bevin's administration cut dental and vision coverage for 460,000 Kentuckians, after a federal judge ruled against Bevin's plan to overhaul the state's Medicaid program. (Bruce Schreiner, Associated Press)
Welcome to Cairo: Here's how the Trump administration's efforts to roll back several fair-housing rules are directly affecting the residents of a small town in Illinois. (Tim Murphy, Mother Jones)
Picture Perfect: First lady Melania Trump reportedly earned at least $100,000 from a deal with Getty Images, which paid royalties to the Trumps and required the photos be used in "positive stories only." (Andrew W. Lehren, Emily R. Siegel, and Merritt Enright, NBC News)
Days of Rage: Angry demands from Democrats to abolish ICE and obstruct President Trump's next Supreme Court nominee reveal one thing, argues Roger Kimball: The left "is slipping into terminal irrelevance." (American Greatness)
---
Visualized
Unchallenged: Representative Joe Crowley of New York, a 10-term incumbent, was the first House Democrat to lose a primary this year. Here are the 19 other House incumbents who haven't had a primary challenger in at least a decade. (Troy Griggs and Adam Pearce, The New York Times)
Thank you very much for visiting our site!
>>>>>>>>>>>>>>>>>>>>>>>>>>>>>>>>>>>>>>>>>>>>>>>>>>>>>>>>>>>
Are you struggling to make your living? Looking for great PASSIVE INCOME?
You can make your living from anywhere! What you need is just a Laptop with internet connection.
No tech skill is needed! Please click here for more information!