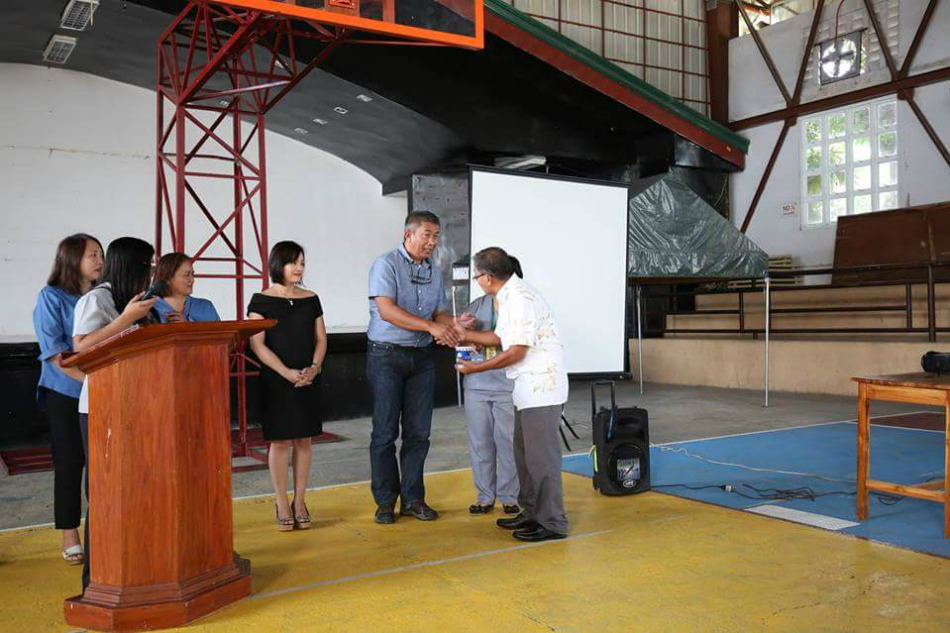 MANILA – Investigators are looking at politics and business as possible motives behind the fatal ambush on the mayor of Sudipen, La Union.
Mayor Alexander Buquing and his wife, Vice Mayor Wendy Buquing, were on their way home when unidentified gunmen strafed their vehicle near a school in Sudipen on Monday night. Alexander was declared dead on arrival at a hospital, authorities said.

"Tinitingnan natin iyung side ng pulitika. Then si mayor, businessman din iyan so titingnan din natin iyung business side," Chief Insp. Silverio Ordinado, public information officer of the La Union police, told reporters.
(We are looking at the politics side. The mayor is also a businessman so we're also looking at the business side.)
The filing of certificates of candidacy for next year's mid-term elections is scheduled this month, he noted.
Alexander was supposed to seek re-election, his OIC executive assistant Reina Catcatan earlier told ABS-CBN News.
The mayor owns a rice field and is a distributor of soft drink products, she said.
Authorities have not received any information that he was involved in quarrying or illegal drugs, said Ordinado.
He also confirmed that under Alexander's leadership, Sudipen was declared drug-free by Philippine Drug Enforcement Agency last April.
Police have yet to identify any suspect in the mayor's killing, the official added.
Investigators are looking into whether the crime was caught on surveillance cameras, he said.
The ambush also left dead Alexander's driver and bodyguard.
His wife is still in the hospital for medical treatment.
Alexander is the 17th elected official killed during the Duterte administration. He served 2 terms as mayor from 2004 to 2013, and was re-elected to his post 2 years ago.
Thank you very much for visiting our site!
>>>>>>>>>>>>>>>>>>>>>>>>>>>>>>>>>>>>>>>>>>>>>>>>>>>>>>>>>>>
Are you struggling to make your living? Looking for great PASSIVE INCOME?
You can make your living from anywhere! What you need is just a Laptop with internet connection.
No tech skill is needed! Please click here for more information!