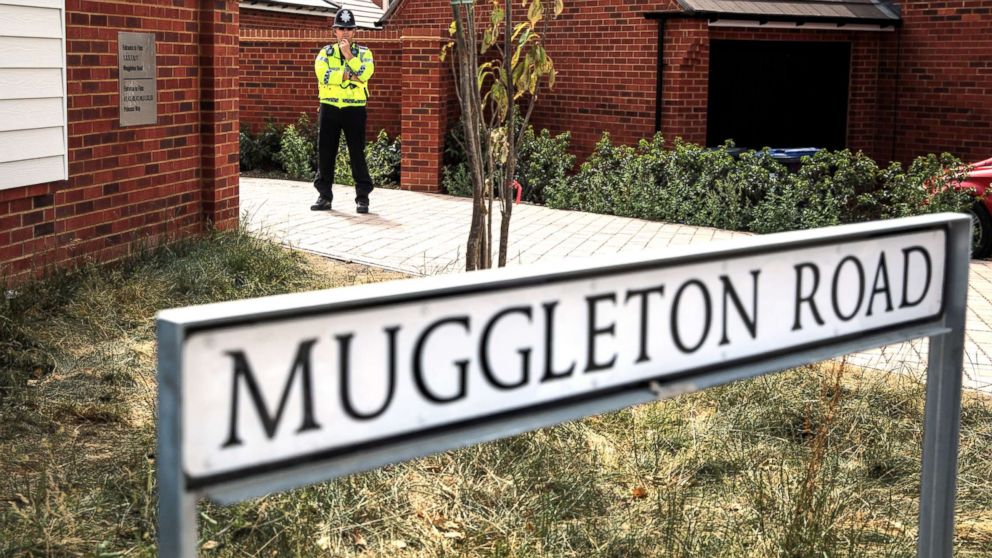 A couple who has fallen critically ill in England is at the center of a widening investigation into whether they were exposed to a Soviet-era nerve agent that previously sickened a former Russian spy and his daughter in a nearby town.
Sergei Skripal and his daughter, Yulia, were poisoned with the nerve agent Novichok in Salisbury in the spring, according to the British government. Several miles away in the town of Amesbury, a British pair is being treated after being exposed to the same nerve agent on Saturday.
Meanwhile, the British government has convened an emergency committee in the Cabinet War rooms in Westminster to discuss the developments.
Following the meeting, Home Secretary Sajid Javid said the main line of inquiry into the current investigation is whether there is any link to the Skripals incident. In a televised statement in the House of Commons, he added that the latest couple is thought to have been exposed to the nerve agent at a location not previously associated with the Skripals incident.
The couple, whose identities have not been released but whom the Associated Press has identified as Dawn Sturgess and Charlie Rowley, is in critical condition at Salisbury District Hospital. That's where the Skirpals received successful treatment and were discharged in April.
The pair sickened over the weekend are not believed to have been "deliberately targeted," according to the Metropolitan Police.
Dozens of officers from counterterrorism command, as well as experts from the military research center of Porton Down, also located in Wiltshire and helping with the investigation.
On Saturday, emergency services were called to the same house in Muggleton Road in Amesbury on two separate occasions. They first responded to a woman, 44, who had lost consciousness, and later in the day to a man, 45, who began exhibiting strange behavior, a friend who was with him told authorities.
Muscle spasms, slurred speech and the loss of muscle control are symptoms consistent with what the Skirpals exhibited when they were found slumped on a park bench in March. Initially, police believed they were dealing with a case of contaminated drugs, possibly heroin or crack cocaine.
But on Wednesday, Wiltshire Police announced a "major incident," with analysis of samples being confirmed as Novichok by Porton Down later in the day.
British officials have blamed the Russians for the March 4 poisoning of Sergei and Yulia Skripal.
But Russia has fiercely denied the allegations. On Thursday, President Vladimir Putin's spokesman Dmitry Peskov again reiterated the Kremlin's dismissal of the British accusations.
"The British side has never presented any compelling evidence to support the baseless allegations of Russia's involvement," he said.
Thank you very much for visiting our site!
>>>>>>>>>>>>>>>>>>>>>>>>>>>>>>>>>>>>>>>>>>>>>>>>>>>>>>>>>>>
Are you struggling to make your living? Looking for great PASSIVE INCOME?
You can make your living from anywhere! What you need is just a Laptop with internet connection.
No tech skill is needed! Please click here for more information!